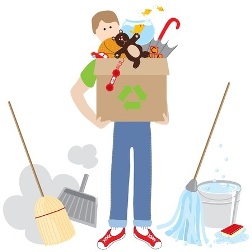 Good morning, everyone. I helped my daughter and her family move to Pittsburgh last week and I'm beat. My apologies if I didn't leave a comment on your blog. I'll try to do better this week.
Find more Weekend Writing Warriors  here.
           And check here for  Snippet Sunday Facebook writers.
Today, I'm continuiing last week's scene from my latest Smoke, Inc. title, PHATT Farm. (Creative punctuation to make this fit.) 🙂
Moisture beaded my brow, and I wiped it away. The body armor I'd donned before leaving my apartment this morning, itched; I could feel perspiration trickling inside my tee, and lower, soaking the waistband of my sweats.

"This better be working," I muttered. By tonight, I needed to shrink half a size, or maybe a little bit more than that; one of the FBI agents I'd recently worked with swore she lost inches every time she wore her Kevlar vest so…

Six months before, my sister had asked me to be in her wedding; at the time of my gown fitting, I'd been low-carb dieting and I'd already lost fifteen pounds. Filled with euphoria at my success, I'd assured the seamstress I'd peel off another ten before the event. She'd pulled the tape measure snug and advised me to not gain an ounce.

Fast forward to now–wedding in two days, bachelorette party tonight with bridesmaids trying on beautiful gowns, modeling for each other amid coos and squeals of delight, after which everyone would change into comfy clothes and there would be much partying.

I could do the much partying part. The beautiful part not so much.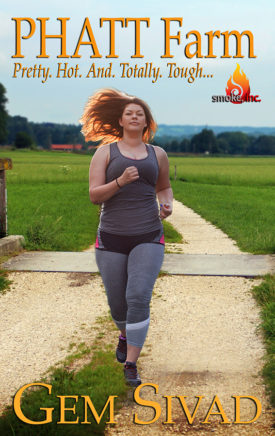 BLURB: FBI agent Mackenzie Sierra Scott grimly anticipates six weeks of mindless boredom as she and her dog travel to Phatt Farm. Not realizing the full extent of her aversion toward dieting, her handler has stashed her at an off-the-grid weight loss center. Until she testifies at the trial of a killer, she'll be in-hiding, one healthnut among many.
Upon meeting resident farmer, Eazy Phatt, Mack thinks of many ways they can burn calories together. And from his immediate attention, she knows he feels the attraction too. When Eazy invites her to help him with farm work as an alternative to a daily regime of yoga and pushups, she accepts, picturing hours of gratuitous sex.
Hot body aside, there's nothing easy about Eazy. Instead of becoming her lover, he turns Mack into a farmhand, keeping her busy driving tractor, stacking hay, picking apples, shucking corn, and somewhere along the way, falling in love. And that all happens before the shooting starts.