Hi everyone! During June, I'll be at TRR's Sizzling Summer Reads Party, showcasing my Smoke, Inc. series. Taboo Frequency, Cowboy Burn, PHATT Farm, and Rhythm, are currently available in the series with the fifth title, Eazy Loving, coming soon. Haven't read the first books? Not to worry. Each book in the series can be read as a stand-alone, with characters sharing the Smoke, Inc  world. In Rhythm, Marty and Holly dance their way into steamy romance with a bit of mystery and danger on the side.
My Q&A @ The Romance Review will appear on June 15th, from 12:00am EST to 11:59pm EST. (Find the answer below to win prizes.)
Rhythm, will be featured in a display on the center of the TRR Party Event Page from June 6th to 10th. Stop by and say hello! Or better yet, grab a copy and let me know what you think via Amazon or GoodReads.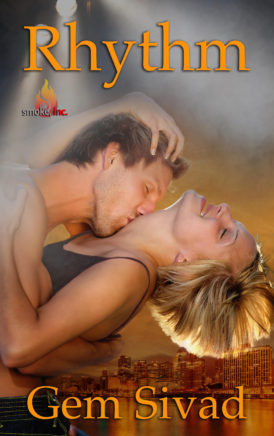 Summary: When Smoke Inc. CEO Marty Jones needs a partner for a charity dance-a-thon,  he hires a Marilyn Monroe look-alike from Maxine's Baby Doll Escort Service. All he hopes for is a warm body who can shuffle her feet.
Underneath all her quirks, serial job-hopper, Holly Smith is a tough, no nonsense, kind of woman. She doesn't date, has two friends, and concentrates most of her time and energy on restoring the old house she bought at auction.
But boy, can she shuffle her feet—dancing. When her best friend asks her for help, she agrees to play partner to a local CEO at a charity dance-a-thon.  What could go wrong?
Excerpt #1:Big. Man. Alert. I'd pretended to pay no attention to him, but being neither oblivious nor blind, I hadn't missed the behemoth wearing a frown and lurking in the corner of the elevator. After I'd turned my back, I'd wished I hadn't since I could feel his gaze, marking a spot between my shoulder blades.
I hurried from the elevator as soon as the doors opened, resisting the urge to shake my booty at tall, dark and grumpy. I was in a good mood and he wasn't changing it for me. As soon as we met in her Aunt Maxine's office, I asked Megan, "Who's the tall guy who rides the elevator up?"

"Which tall guy?"

"The one taller than me by a half a foot." Given my own height, that should have limited the possibilities.

"Probably works for Smoke, Inc. They're all big men and when they're not out on a job, they're up and down all day."

"What's Smoke, Inc.?"

"Fools on parade," Megan grimaced. "If it's dangerous they'll do it."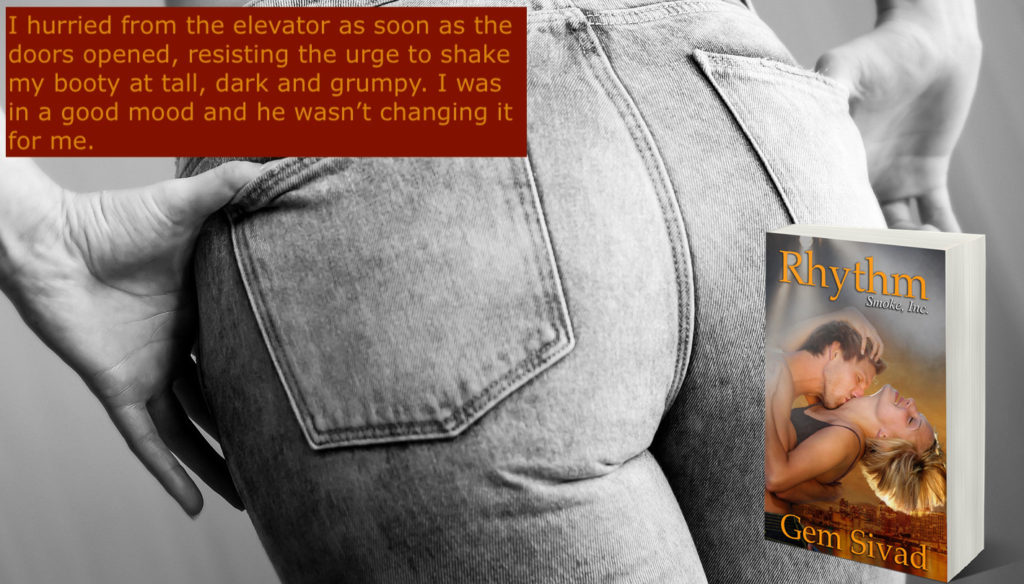 Excerpt #2: Marty stood beside the bed. In his hands, he held three boxes. Two were opened. One, of course, not.
"You want to explain this?"

I grabbed and put on the first sweatshirt that came to hand, which happened to be his. Covered, I rolled to the other side and stood facing him across the wide mattress.

"First of all, don't snoop through my trash."

"You will explain this right now. Do you hear me?"

Really? "Here you go. How's this for an explanation? You're the frigging moron who wore a condom and didn't put it on right. The darned thing came off inside me. I should sue you for that, alone. Don't stand there and glare at me. Your sperm got loose. My eggs came out to play. They tangoed. Or maybe they did…"

He held up the box and squinted at the fine print. "Says here 99.97% accurate…"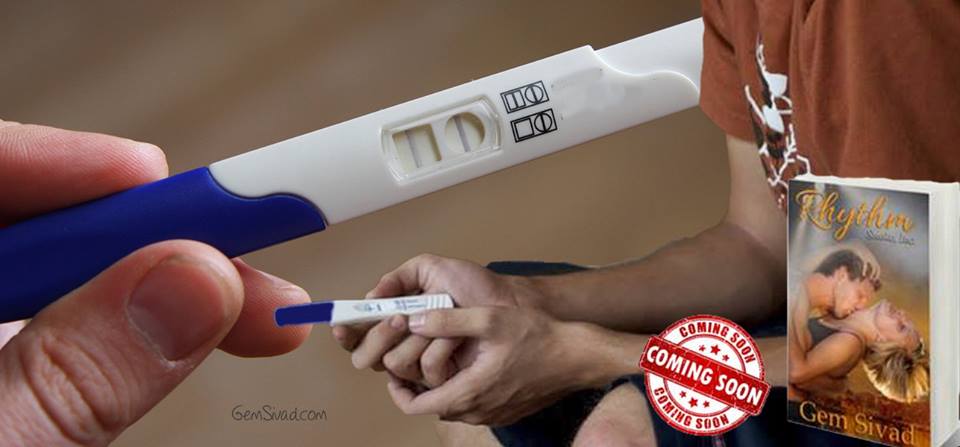 Romance Reviews: Momma Says To Read… Rhythm: 4 STARS "…loaded with laughter, plus a splash of danger."
Full TRR Review :https://bit.ly/2LqT2kx
Buy Now:https://amzn.to/2KRUdZ4
Thanks for your support! Have a great summer. 

gem