An Eclipse Christmas
Eclipse Heat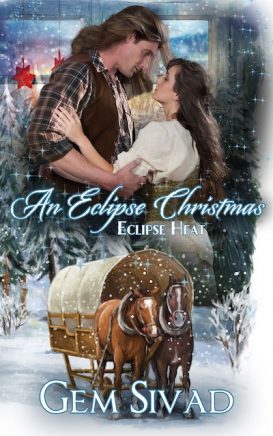 It's almost Christmas, and Nell Carter is basking in contentment as she tends her customers in the No-Name Café. After coming to Eclipse with nothing but a strong back and a will to survive, she's earned her way from waitressing, to cooking, and is currently negotiating to buy the eatery located across from the Eclipse Bank. But, in every spare moment of the day, Nell watches the street outside.
She's always hoping to see Juda Kincaid on his wagon seat, as he hauls freight for Eclipse businesses. Her cheeks blush pink at his slow grin when he catches her staring. Other times, she glances at the bank, reassuring herself that former acquaintances haven't arrived in town.
And then without warning, blizzards, freezing rain, and bank robbers, all drop-in for the holidays. When ghosts from Nell's past take an interest in Eclipse, to save the town she loves, she'll have to tell the truth about who she is and where she's from.
Other Books in the Series: