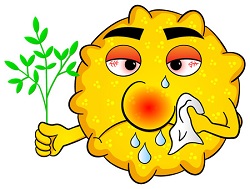 Hello out there. Ahhh, yes… Remember my *happy dance* anticipating the seasonal change? I can confirm. Spring is really, really, really here. For those of you like me afflicted with allergies, think positive. Summer is just a sneeze or three away. 
Find more Weekend Writing Warriors  here.
           And check here for  Snippet Sunday Facebook writers.
Another snippet from Rhythm, Smoke, Inc. 3:
No, no, no… Holly's good mood evaporated as Marty left the bathroom and advanced on her, carrying a box in his hand.

"Explain this to me," he growled,displaying one of the three home pregnancy kits she'd used and discarded.

"First of all, don't snoop through my trash," she answered grimly.

Judging his expression more belligerent than repentant, she continued,"In case you don't understand the mechanics of reproduction, I'll speak slowly. Remember the night of the dance when  we had sex? Your sperm got loose, my eggs came out to play, and they tangoed."

"I wore a condom…" he stuttered looking shell-shocked.

"Well obviously your brand sucks. It came off inside of me; not that you'd remember since you fell asleep as soon as you finished."
Series Title: Smoke, Inc.
Unofficial Blurb:
Marty Jones: I've got to be honest. I've always prided myself on my self-control. I even held it together when my wife, business partner, and the love of my life, died. But recently, I've felt myself unraveling, though I don't know why. Smoke, Inc., the company Kit and I built together, is doing well. In fact, better than well since changing government policies offer new ways to make money.
Some opportunities are legal, others, the high paying jobs, possibly not. I'm dealing with it day by day, but being responsible for keeping the Smoke crew employed, paid, and alive, is taking its toll. I'm thirty-seven, feeling more like seventy three. I guess that's why I signed up to participate in a charity dance-a-thon.  Now all I need is a partner who knows how to shuffle her feet.
Holly Smith: I admit I have hermit tendencies. My two besties, and an almost aunt are the only three people standing between me and complete anonymity; but really, how many connections does a human being need? I work two or three jobs at a time to support my passion–remodeling my house. Right now I'm refreshing my kitchen, but the cost of new sink hardware has halted my project.
Lucky for me, Aunt Maxine ask for a favor. Her client needs a dance partner and she thought of me because, according to her, I can dance to the sound of two pennies bouncing on a floor.  I'm not comfortable with being billed as one of Maxine's Baby Doll escorts but it's just a dance, and I'll get paid enough to buy my fancy faucet, hopefully suffering nothing more than sore feet.  What could go wrong?
_______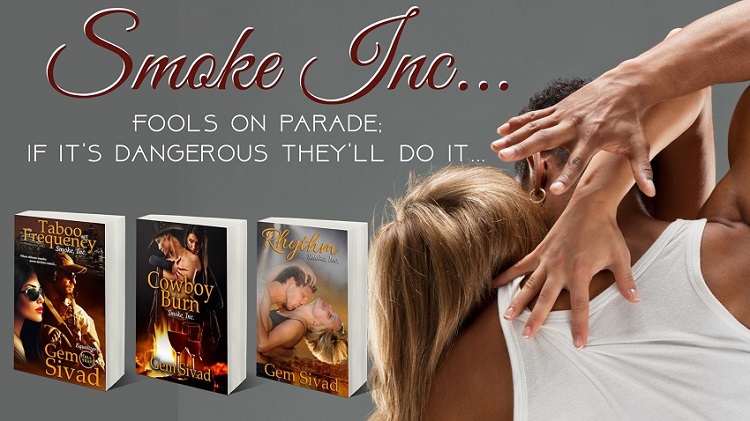 Taboo Frequency–Cowboy Burn– Rhythm
_______________
 Thanks so much for stopping by.
Have a great week!