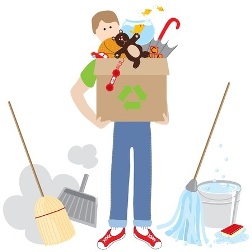 Hi everyone. Feels like a new season here and (probably because I'm stuck on a plot problem) I'm spring cleaning files as well as house. Next week I'll be posting a snippet from my current wip.
Find more Weekend Writing Warriors  here.
And check here for  Snippet Sunday Facebook writers.
I'm sharing this snippet to close out the previous scene from River's Edge that ended with the fence builder/bather apologizing and climbing down from the tree but splitting the scene this time between POVs of both the cowboy and the artist.
Both relieved and disappointed, River waited until he'd climbed down, retrieved his loose pile of belongings, pulled on his shirt, and mounted his horse before she shouted another message.

"Bathe in green tea tonight; it will take the sting from your burn."

                                              *

 After Edge Grayson rode around the bend in the trail, dismounted, and crept back through tall grass he didn't have to wait long to do his own spying.The small stature of the person dropping from the tree and hurrying up the slope invited him to believe his voyeur a child, but the husky tones he'd heard declared her a woman.

"You're trespassing," she'd said and there was no disputing that he had been; it was a stupid mistake because he could have ridden up the fence line a bit and taken a dip on his own land. But his usual caution had been seduced from him by the willow tree, swaying in the breeze, cool and quiet, offering shade from the day's heat.
"She sure as hell got an eye full," he grunted in disgust, he'd literally been caught with his pants down. He rubbed the back of his neck and flinched; it hadn't been his brightest moment when he'd misjudged the strength of the morning sun and taken his shirt off.
I burned the shit out of my back. He grinned remembering her advice to bathe in green tea. He wondered if coffee beans would work and discarded the notion since he had none to spare.
River Prescott has everything she's ever wanted – except perhaps a man. The unconventional ranch owning artist is very certain she doesn't want a husband. But sometimes she can't help wishing for a lover; especially after her new neighbor trespasses and she gets a full-frontal view of his assets.
Edge Grayson moves onto the rundown spread he's inherited, expecting to stay aloof from nearby town business. But between local artist, River Prescott's determination to seduce him and protecting her from a killer on the prowl, the ex-gunslinger is finding respectability a lot more dangerous than his former life of sin.
First Ride Cowboy Collection FEATURING:
Forget Me Knot by Lori King~ Will her vacation into the heart of cattle country turn out to be a mistake?
Cowboy Crazy by Em Petrova~Five brides for five brothers: at least that's the deal the Daltons have struck with their boys. Each son must marry in order to inherit a piece of the ranch they love so much.
Watching Fireflies by Jaycee Ford~A cowboy who knew nothing of love. A city girl who wishes she didn't.
Sweet As Candy by Sidda Lee Rain ~She may be the softness to smooth his rough edges. That is…if he can convince her to give an ol' rodeo bum a chance.
Lazarus by Beth Williamson ~Being a Graham isn't easy, and it's about to get a lot harder for one stubborn lawman and the woman who still owns his heart.
The Heartsong Cowboy by Melissa Keir ~Can two people, one horse and the power of love cure a little girl?
Gimme Some Sugar by Stephanie Berget ~She's is a genius with cupcakes and croissants. He needs a ranch cook to whip up beef, beans and bacon. Love never tasted so good.
Her Fated Cowboy by Donna Michaels ~Thrown back into the path of her first love, she finds hers is not the only heart fate has damaged.
Cowboy Proud by D'Ann Lindun ~She left town to chase her dreams; he stayed and ignored his. Can they find love again?
Davis: Letters of Fate by Paty Jager ~A marriage of convenience ignites into a steamy romance and brings two strong wills together.
Make Mine a Cowboy by Sandy Lea Sullivan ~She writes fantasy cowboys for a living…but she never expected to find her own on the back roads of Hill Country, Texas.
Chocolate Cowboy by Kirsten Lynn ~Returning to Wyoming two things surprised GySgt Jared Worrell: becoming the town chocolatier and Lucy Thomas. Coming home never tasted so sweet.
Montana Bachelor by Hildie McQueen ~Rich Bachelor seeks Single Female who won't mind complications of elite society, a suspicious father and an evil ex-girlfriend.
Cowboys Never Fold by Lexi Post ~A cowboy honors a promise by working at a nudist resort but to win the sexy owner's heart, he must bare more than his soul.
Under Pressure by Rhonda Lee Carver ~The Stone sisters know their way with a gun, rope, three-inch heels, and a cowboy's heart.
Jake: Men of Clifton by Susan Fisher Davis ~He can tame the wildest stallion, but can he tame a stubborn redhead that wants nothing to do with him?
The Real McCoy by Sabrina York ~She mistakes him for a stripper…he is happy to comply!
River's Edge by Gem Sivad ~From gunslinger to ranch owner. He's finding respectability a lot more dangerous than his former life of sin.

AVAILABLE NOW @ 99¢:
 iTunes   /  Barnes & Noble  /  Kobo / Amazon 
______________________
Thanks so much for stopping by.
Have a great week!