Hi everyone. Happy August!
This weekend I'm sharing another snippet from Breed True, Book 7 in my Eclipse Heat series. The digital edition will be on pre-sale sale for 99¢ until it releases on August 16th.
Find more Weekend Writing Warriors  here.
And check here for  Snippet Sunday Facebook writers.
Julie's past was a tale of her dead husband's violent rages and the fists he'd applied liberally.

"By the second week, I was ready to leave him. I didn't love Frank Rossiter when I married him. I didn't even know him. But I thought love would grow. I thought he did me a favor by getting me away from the small-minded community I despised. I thought if I did what he asked and tried to please him in every way, things would settle down between us."

Her voice dropped steadily until Grady could barely hear her final whisper.

"I was wrong."

©Gem Sivad 2016
Breed True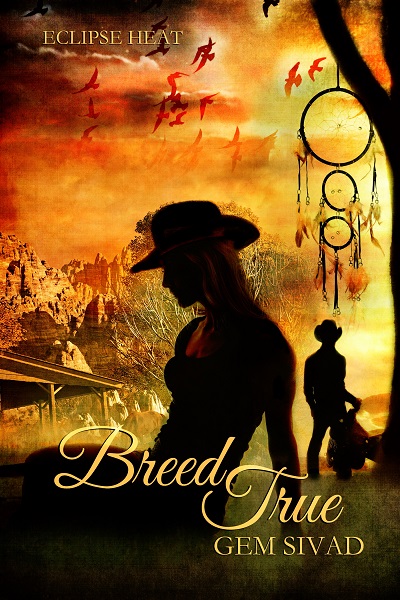 Desperate to give her twin daughters a decent life, Julie Fulton agrees to marry Grady Hawks and produce the son he needs to inherit Hawks Nest ranch. At the end of a year, child or not, Julie will receive enough money to escape to San Francisco and leave behind her rough existence.
Grady intends to breed back to the fair skin and Scottish features of his father and Julie meets every requirement. Her red hair and pale skin are an excellent way to dilute Grady's half Kiowa blood. If Julie breeds true, their child will prove that the Hawks family is "white" enough to own Texas land.
The formula is right, but the outcome unexpected. Siring a son is the last thing on Grady's mind when he discovers pleasure in Julie's bed. And San Francisco no longer seems like paradise to Julie when she finds heaven in Grady's arms.