Hi. It's WVSU Homecoming this weekend and I'll be away from the computer most of the time but will visit author snippets as I can and catch up on Monday if I get too far behind. Thanks in advance for any comments.  I'm continuing last week's scene from Acquisitions & Mergers, Unlikely Gentlemen Book 3.
After Evan, there had been a long period of nobody, and then in a moment of rebellion against her husband's death, she'd  flirted with disaster in the form of Bernard Martin.

But she couldn't accept Bern's offer and still face Evan in her dreams.

Beth shuddered, hating the emptiness of her nights and the loneliness of her days. She turned at last, braving the enthrallment of his  gaze as she handed him the keys to the store.

"Explain," he ordered, his seductive tones changing to a growl.

"Good luck with all your endeavors, Mr. Martin. I quit."
Synopsis: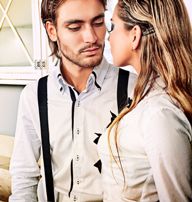 Bernard Frederick Martin III, wealthy scion and ruthless banker, is in Annona and that can only mean trouble for Elizabeth Harper. The wickedly handsome rogue was once Beth's boss. She doesn't want to leave her home and friends, but It's only a matter of time until he makes her pay for calling him names and bashing him over the head.
Bern was intent on learning the family business from the ground up until the charming bottom of a lowly bank-teller distracted him. After a calculated and skillful seduction, he proposed—that she become his mistress. The little witch threatened to slit his gullet (whatever the hell that meant), clubbed him with a bottle of his best champagne, and fled.
He's tracked the lovely widow to Texas, not sure once he's located her, how best to proceed.  But after catching a glimpse of Beth at the Annona Ice Cream Social, Bern's goal becomes clear—acquire and merge.
Unlikely Gentlemen Books 1, 2, and 2.5 Available Now:
River's Edge- http://amzn.to/1er2L5b
Outrageous Pride– http://amzn.to/1aWnfz6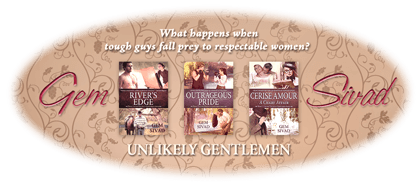 Find more Weekend Writing Warrior authors  here.
Have a great week!

gem