Hey everyone! *waving* I'm back! Pardon my absence. I've missed you all and even spent many Sundays reading snippets.
Find more Weekend Writing Warriors  here.
*Ahem* I have news. I've been engaged in series melding. I always knew I wanted to link my Old West historical paranormal/fantasy  series with my contemporary paranormal/urban fantasy  series. I just didn't know how. 
In May, during final edits (or what I thought were final edits)  on the third Bitter Creek Holler story, Ursus Horribilis, it suddenly dawned on me how to connect to the Jinx stories  set in the Old West.  It was a lovely epiphany but it wreaked havoc on my release schedule.
After spending June and most of this month introducing the new threads to both Blood Stoned (Jinx 2) and Ursus Horribilis, I'm satisfied with what I came up with. 😀  Today, I'm sharing a snippet from the next book out, Jinx 2—Blood Stoned.
From Blood Stoned, Jinx 2~

Hunter cuddled Maggie, trying to warm her body with his. He'd brought her back to camp because something was very wrong and he needed help to make her better.

His jaguar snarled at him, frantically trying to get out, but what could the cat do? For the first time in memory, he was glad for human hands that could hold and stroke, rather than paws with claws that would tear and rend.

Hawk and Lynx stared across the fire at Hunter; but Wolf, in human form, paced, emitting growls and half-shifting  more than once, as if a war waged inside of him.

For the moment anyway, the other beastman's human part prevailed. Abruptly, the old wolf came to a halt in front of Hunter.

"I am Jake Lonestar," he announced.  "Your woman makes me remember."

© 2015 Gem Sivad LLC. All rights reserved.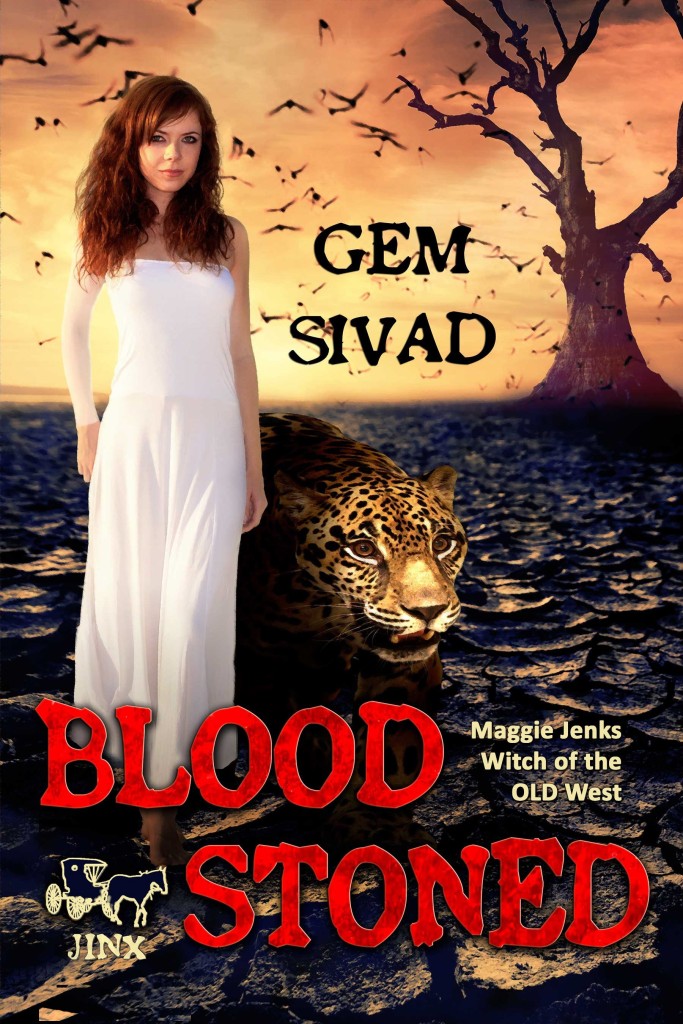 Cat Nip (Jinx 1)