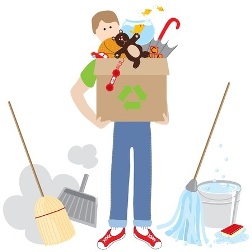 Hey everyone. I'm spring cleaning the writer's cave and giving away cool stuff. 
$10 Gift Card (Choice of Amazon or Barnes & Noble)
Wild & Wicked Cowboys Magnetic calendar *
Eclipse Heat Mug
Author signed print copy of Five Card Stud
Author signed print copy of River's Edge
Choice of one digital title from my backlist
ARC (advanced reader's copy) of Cerise Amour
*Wish I could, but the refrigerator magnet and mug will have to be replaced with digital prizes for international entries. 
How can you get in on this event? To enter, simply complete as many of the activities you'd like on the Rafflecopter widget below. The more you do, the more chances you'll have to win!
Those of you who already subscribe to my Dreamcatcher e-Zine and blog, claim your easy entries by putting your e-mail address in those sections of the Rafflecopter. If you're not a subscriber, it's easy to sign up. Click those options for links.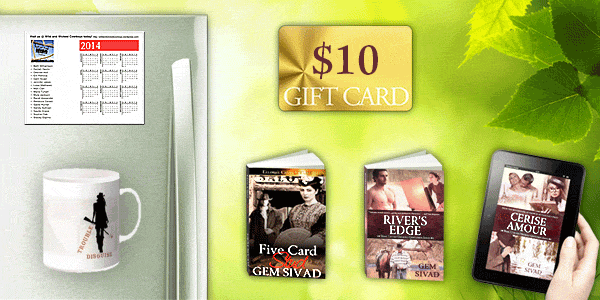 Thank you, and good luck!