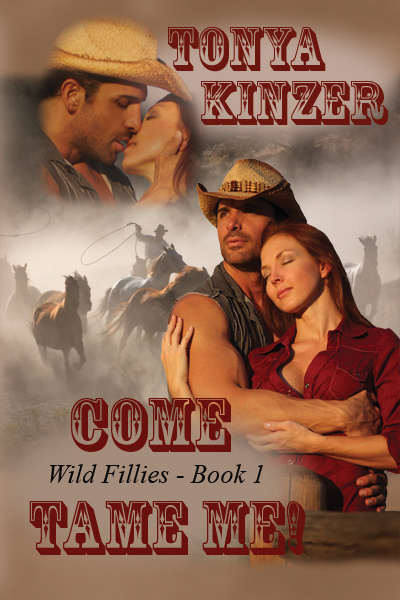 Gem, thank you so much for having Gabe and me on your blog! Come Tame Me is book one in the Wild Fillies series and does contain adult reading material! *wink*
Welcome everyone and thank you for stopping in! Since you're here, I'm assuming you love to read sexy westerns and I hope each of you enjoy my story of Cassi and Gabe. I got to sit down recently with the handsome hero of my book, Gabriel Jackson, to find out more about him for my readers. We love getting inside the head of our characters and want to know what makes them tick.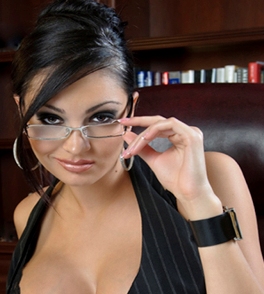 Tonya:  You left your family's ranch in Montana to live in Jackson Hole, Wyoming. What made you move?
Gabe: My father and older brother ran the ranch there with several great guys who help out. I wanted a change so I got into the rodeo circuit and found I enjoyed the calf and steer roping. I tried bull riding but decided I like having my brains and body in one piece. Jackson Hole was one of the rodeo stops and that's where I met Blake Mitchell and some of his ranch hands who also got involved in the local rodeo.
Tonya: How did you end up working at Blake's ranch?
Gabe: One of his guys talked me into helping with the cattle herd, training their horses and keeping the younger guys in line. Working on the ranch is where I met Blake's daughter, Cassandra. We got along well and had many of the same interests. Our chemistry wasn't bad either! (wink)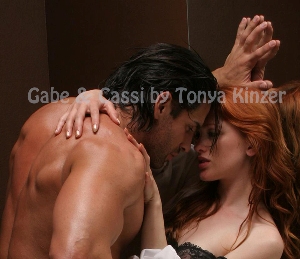 Tonya: How did her father take to the idea of his daughter seeing one of the cowboys?
Gabe: I got along quite well with her father and after several years of working for him, I became his ranch manager when his interests went beyond the ranch. Before all that, Cassi wanted to learn calf roping and became quite good at it. We got closer and built a relationship that worked for us…until her parents divorced and her mother took Cassi to Tennessee.
Tonya: Hhmm…that sounds tough, especially if the two of you had a good relationship. Did you stay in touch?
Gabe: (long pause, Gabe stares at me)  An incident happened that involved the four of us and another woman. I won't go into that here. We all make mistakes; I'd rather forget that happened. Your readers will have to read our story.
Tonya: Okay then…What do you do on the ranch to stay in such good shape? I'm guessing more than office duties!
Gabe: I'm not one to sit behind a desk. I get my job done there and then head out to help the guys. We move bales of hay, clean out the stalls, mend fence lines on the property, work with new horses and rope a few steer so our rodeo skills stay top notch!
Tonya: (squirming in my seat, finding it hard to keep my gaze from roaming over his arms and chest) What qualities do you look for in a woman?
Gabe: She has to have a mind of her own, be comfortable with the life choices she's made, know what she wants out of life and not be afraid to take chances. I want a woman by my side who can be a partner to me, someone I can talk to and share life with. I'm a sucker for green eyes…and Cassi has all of these attributes.
Tonya: It sounds to me like you're still stuck on Cassi.
Gabe: You could say that, but she told me never to contact her when she left ten years ago and I've honored her wish. It's been hard but I held onto hope that one day she'd return to the ranch, so I've stayed there.
Tonya:  That's a long time to wait for one woman! Did you date other women?
Gabe: Not many. The ranch keeps me busy and if you get a woman in your head, sometimes other aspects of your life fall apart…unless she's your soul mate. I met her once…she left…and I've not met another woman like Cassi in ten years, so I stay busy on the ranch.
Tonya: That tells me that you're a one-woman man, hon. Gabe, thank you for taking time out from your hard work on the ranch to chat with me.
Ladies, there you have it! Is he someone you'd love to have as a soul mate? Yummy! I'll let you in on a secret…not all handsome men are as down to earth as Gabe. Your soul mate could already be in your life!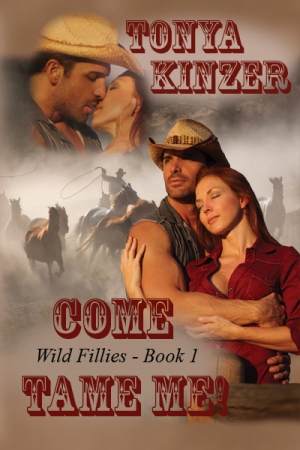 If you'd like to watch the book trailer to
Come Tame Me, click HERE.
The book will release at all online stores on Sept 12th! Click this link to get in on my Grand Prize contest – plus at each blog stop during my September/October tour there will be contests to enter. When you finish entering the Grand Prize Drawing, please roam around my blog. There are links to read Chapter One of my other books.
CONTEST: Leave a comment below and tell me what you love about men! I'll pick one commenter to win a $10 gift card on Sept 16th! That could buy three to six books! Be sure to also leave your email addy and where you'd like your gift card to! Good luck everyone! (Pls share this interview via the share buttons at the bottom, thanks!)
Muah!