…Thomas and Miz have instant chemistry that intensifies with a massage and an explosive foreplay session that has you gasping for air. The sex is hot, raunchy, animalistic and works…I wanted more.
L.T. Blue
Ms. Sivad beautifully explores the growing love between Miz and Thomas while giving the reader enough action and suspense to keep the pages turning.
Candy
I absolutely love the ending of this book. It is…unique…Gem Sivad provides the reader an adventure with action on every page. Call Me Miz is entertaining and well worth the read.
Delane
I fell instantly in love with Miz. I loved how independent she was and how she was willing to do what it takes to help those around her.
Drea
The storyline is wonderful and keeps the reader interested. Ms. Sivad's writing is an adventure all its own. Well worth a read or two since it will remain on my bookshelf.
Delane
…tentative and dangerous. Delicious.
Jenna Jaxon
…[Sivad] make(s) a shoulder bump seem steamy…
Alexis Duran
…an interesting twist on the one-night stand….
S.J. Wesson
…crackles with energy and tension…
Jeff Tsuruoka
I'm in love with this book!
K. Grounds
Frolicking Good Naughty Historical… Enjoyed books one and two, anxious for more…
n2bluegrass
Irish brogue and innocent beauty,
captured from the beginning…
Sandy

A Crowned Heart Review What does an illegitimate ex-hired gun have to offer a lady?…The author teases the reader's senses with her descriptive writing… volcanic sexual tension…quirky and distinctive characters and an appealing narrative…
Danielle Hill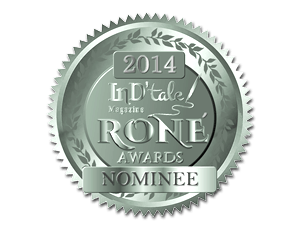 River's Edge nominated for a RONE Award
Wow. Talk about an emotional roller coaster ride…grabs you by the heart and reels you in. Sweating over what was going to happen, I couldn't put it down. Gem Sivad… definitely has written an excellent and enchanting novel.
Tahlia
5 Spurs …intriguing suspense, a sizzling hot romance, and an insightful exploration of the building blocks of marriage. Definitely a keeper to be read again and again.
Carol
Rating: 89 …knocks me off my feet…the setting is great and I love how the author doesn't sugar coat how hard life can be back in those days… this is a most wonderful kind of serendipity.
4 Cherries The intimacy…was very erotic yet sensually done… I would absolutely recommend this story to fans of historical western romance.
Dahlia
5 Lips
…sweet and often hilarious…with some very hot scenes…If you're looking for a fun historical western…this is the book you want.
Rose
4.5 Stars …tantalizing tale, true historical attitudes, intriguing plot, sizzling romance…Gem Sivad is quickly becoming one of my favorite storytellers!
Dogwood
5 Hearts I was mesmerized from the beginning. The scenes were action-packed and…quite erotic…the sensuality sizzling and very, very frequent.
Brenda
5 Teacups and a Recommended Read Eden's got to be one of the strongest heroines I've come across… Sam's the ultimate man's man and is absolutely delicious… Gem Sivad is a master with words
Yadkny
4.5 Stars …where can a relationship between an embittered widow and a drifting bounty hunter go? The explosions of their sexual encounters are the stuff of dreams.
Alberta
5 Stars Ms. Sivad provided a great landscape, awesome characters, a plot with lots of substance, and best of all outstanding sex…The sparks that fly between Naomi and Wolf start from their first meeting and never stop…
L.T. Blue
5 Hearts Ms. Gem Sivad has, once again, mesmerized me with her writing abilities. The ending was totally unexpected. The action was nonstop and captivating. The sensuality was through the roof…I highly recommend this to anyone who enjoys historical romance with a lot of drama
Brenda
4 Hearts …an erotically charged tale…The characters in this book are an unlikely pair for sure. The sparks these two incredibly different yet similarly determined and independent characters generate, heat the story from the moment they meet.
T. Barringer
Top Pick 4.5 Stars …penned with a brilliant voice…
Night Owl Reviews
4 Stars …rife with dominance and very erotic.
Romance Junkies
5 Diamonds This is an amazing read.
Got Romance Reviews
89/100 …the love story is a joy to read…
Ms. Giggles
5 Spurs …sizzling chemistry…highly recommend…
Love Western Romances
5 Lips and a Recommended Read …This is the kind of book which you start and you can't stop reading until you're done with it and then you want to read it all over again—it's that good.
Laura
4 Paws Gem Sivad is one of the queens of "naughty" historicals. The banter between Cyrus and Eleanor in this book is so much fun… and the heat they produce is scorching… I hope that Eleanor's sisters get their own books.
Melissa
4.5 Stars …lovely romance, with characters… that will stay with you long after you finish the book. Their lovemaking… is delightful and oh so hot, contributing to a marvelous story I recommend.
Barbara
5 Pearls I found Ms. Sivad's rendering—of the time period, the setting, the characters, everything that makes King and Anna butt heads—all very interesting, very well, well-done—and very hot…I'm sure you'll enjoy the (ahem) show.
Vixen Pearl
Thumbs Up! Oh my but King was opinionated and ultimately male. I wanted to bonk him on the back of his head and admonish him to behave. But then, had he behaved, I don't think I could have loved this bad boy as much…
Talia
4 Stars …intense sexual chemistry between King and Anna…The sex is very hot and steamy with enough passion between them to keep it spicy…For a quick read that takes you back in time A Staged Affair is for you.
L.T. Blue